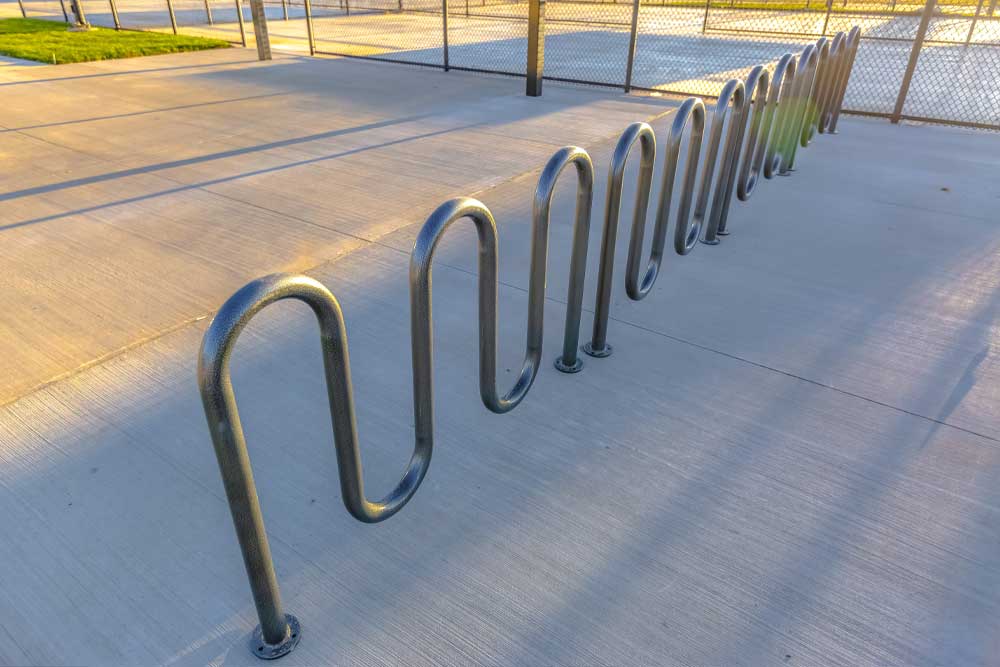 07 Feb

Pedal to Prosperity: The Top 5 Benefits of Adding a Bike Rack to Your School Campus

When it comes to creating a healthy and sustainable school environment, there are few solutions as simple and effective as adding a bike rack to campus. As a student or staff member, biking to school can be a great way to get some exercise, reduce traffic congestion and make a positive impact on the environment. Here are the top five reasons why you should be excited about the addition of a bike rack on your school campus.
Personal Health: Biking is a fun and healthy way to get to school. Imagine starting your day with a little exercise and fresh air, instead of sitting in traffic. Not only will you feel good physically, but biking can also be great for your mental well-being.
Less Traffic: With more students and staff biking to school, there will be fewer cars on the road, which means less traffic for everyone. This is especially helpful during peak drop-off and pick-up times.
Helping the Environment: Biking is a low-carbon mode of transportation which means it produces fewer emissions than driving a car. By biking to school, you'll be doing your part to reduce the school's carbon footprint and improve air quality in your community.
Saving money: Biking is a cost-effective way to get to school, it eliminates the need to purchase gas and parking permits.
Building a sense of community: A bike rack on campus will be a tangible symbol of the school's commitment to sustainability, health, and community-building. It will serve as a gathering spot for students and staff who bike to school, and will remind us all of our efforts to create a more livable and sustainable community. So, let's embrace the idea of a bike rack on campus, and enjoy all the benefits it has to offer.
Be sure to follow us on Facebook and Instagram, and check our Blog for tips and tricks about our baseball systems and how to get the most out of your equipment.